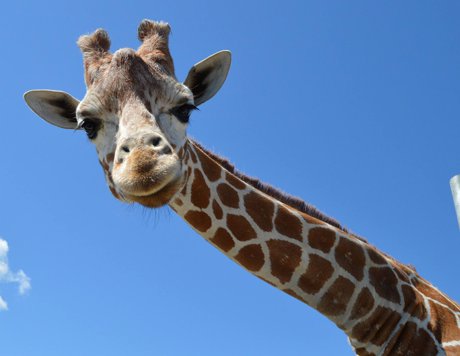 Travel to the world's edges while living in Tulsa. At the Tulsa Zoo visitors can get to know many of the animals populating the globe. Divided into zoned sections, the exhibits familiarize guests with world geography as they stroll the grounds.
Many favorite creatures are observed in the African Plains. Just like on a genuine safari, giraffes, antelope, lions, and even a white rhino may be spotted. Endangered species are showcased in the Asia exhibit including Asian elephants, Malayan Tigers, and snow leopards. Wander into the tropics and see what's in the Rainforest. This recreated South and Central American habitat is where black howler monkeys make their Tulsa home. Also be on the lookout here for the elusive jaguar and two-toed sloth. There's lots more monkeying around going on in the Chimpanzee Corner. These comical yet intelligent critters are full of amusing antics.
Families Calling Tulsa Home Play All Day
There's plenty to do at the Tulsa Zoo. Hop aboard the train and travel the perimeter. Adventure seekers living in Tulsa can get up close and personal with a Dromedary Camel by taking part in a Camel Tour. The carousel ride will have youngsters going round and round on their favorite animal. In the petting zoo, friendly beasts are waiting to say hello. Open daily from 9 a.m. to 5 p.m. memories made on this property will last a lifetime.